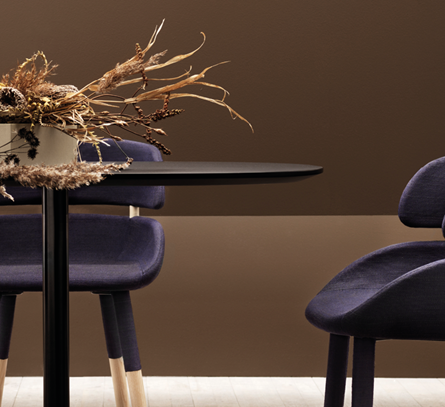 Sustainability
Skandiform defines sustainability as a way of working that values a holistic approach comprising environmental, quality, and work environment aspects. With this mind-set, we develop timeless furniture designs, always keeping comfort and life cycle in focus.
The UN's Agenda 2030 is a collection of global sustainability goals. It's an obvious step for Skandiform to engage in and contribute to this. We are contributing to several of the Agenda's goals through our sustainability efforts.
In order to ensure the continued success of our work to achieve long-term sustainability, we need to be:
INNOVATIVE - Unconventional thinking and innovation mean that we dare to be different and have the courage to do things nobody else has done before.
COMMUNICATIVE - We are communicative by maintaining an open and continuous dialogue on the company's sustainability programme and commitments, both internally and with external stakeholders.
RESPONSIBLE - We fulfil or exceed legal and other requirements related to our sustainability programme. We strive to maintain good working relationships throughout our entire value chain in order to create a safe and progressive work environment that minimises injuries and ill health.
SKILLED - We work to increase and revitalise our skills in order to ensure our policy is being adhered to, our goals are being achieved and our procedures are being followed and further developed. We create high quality products and services with a low impact on the environment.
PREVENTIVE - To us, being preventive means that we identify and work to prevent all unwanted effects, risks and behaviours and tackle any problems at source. We are working to improve our environmental performance by preventing pollution, reducing waste and using our resources efficiently.